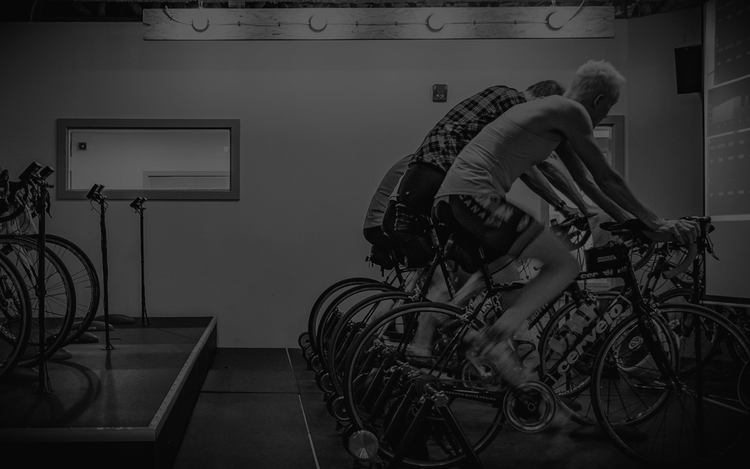 — CALGARY CYCLING CLASSES

IMPROVE YOUR CYCLING EFFICENCY, POWER AND OVERALL FITNESS

Each class promises a progressive and scientifically structured workout tailored to your individual zones.
OUR CLASSES FEATURE 90-120 MINUTES OF FOCUSED TRAINING, FOLLOWED BY A FUN SOCIAL SESSION TO WIND DOWN
Our cycling studio can accommodate up to 18 riders making for a great social atmosphere. Each workout is great on its own, but each block is best done in its entirety as the workouts are designed to build one on another to progress your fitness and technique in a progressive manner. We use perfpro software that means that each rider performs at their own level of fitness for the intervals and no-one is left behind!

Complimentary espressos are available pre-ride.
CT (COMPUTRAINER) CLASS
Our state-of-the-art CT studio measures power, cadence, and effort for each rider. 
$350 + GST FOR AN 8-WEEK BLOCK
BOOK NOW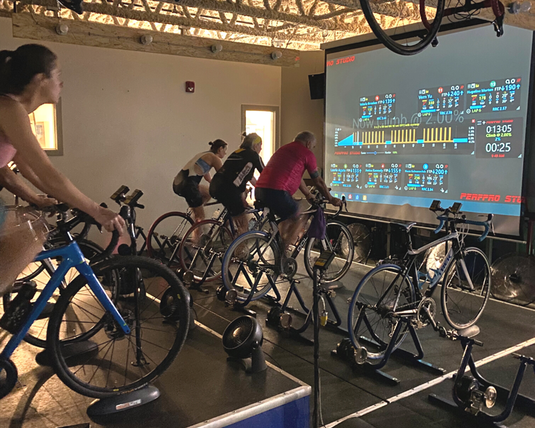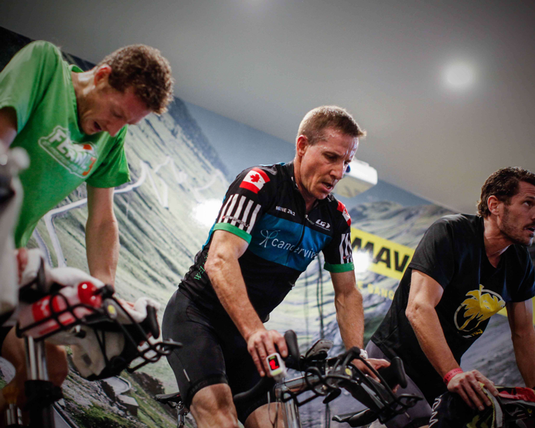 CT + ALTITUDE BUNDLE
Get the benefits of CT Class and Altitude training once a week each. 
SAVE $40 AT $710 + GST FOR AN 8-WEEK BLOCK
BOOK NOW
HIIT CLASS
Intense and effective, our High Intensity Interval Training is available every Wednesday. 
$240 + GST
Bike storage is also available at an additional $100
BOOK NOW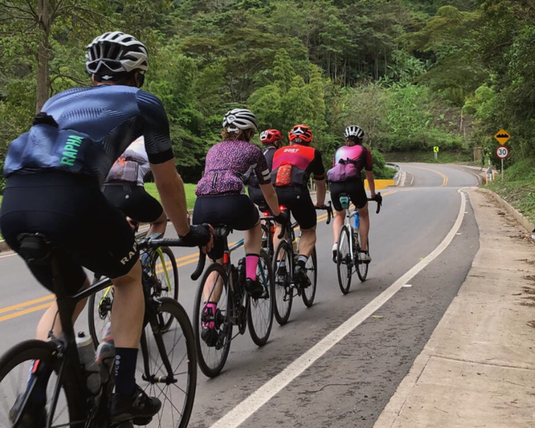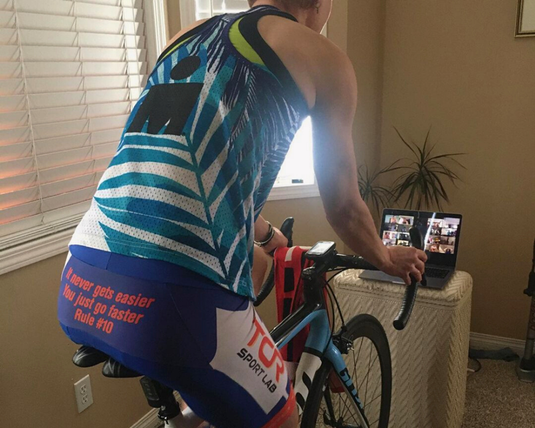 ZOOM CLASS
For those who prefer the comfort of their homes, our popular Zoom classes are back! 
GET YOUR WEEKLY CYCLING TRAINING FOR $160 + GST FOR AN 8-WEEK BLOCK
BOOK NOW
CT CLASS + ZOOM CLASS
Combine the in-studio CT class and at-home Zoom class in a block and save $35. 
THE COMBO IS PRICED AT $475 + GST FOR AN 8-WEEK BLOCK
BOOK NOW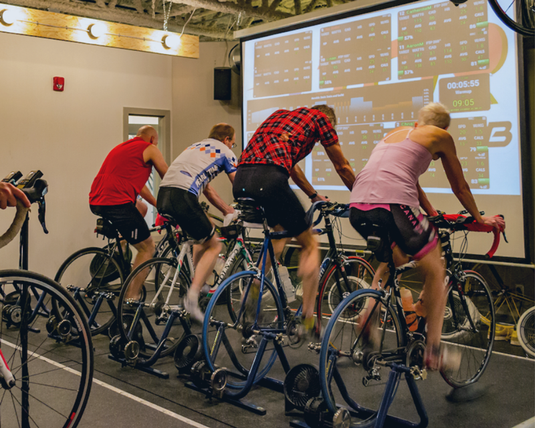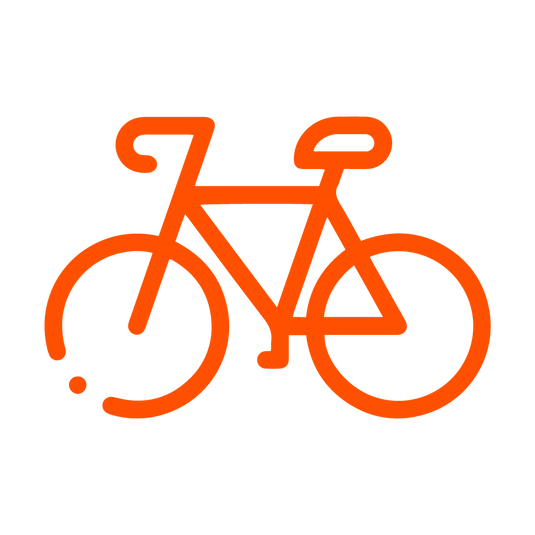 Bike Storage
$50 per month
Keep your bike safe with us. Only 40 spots available.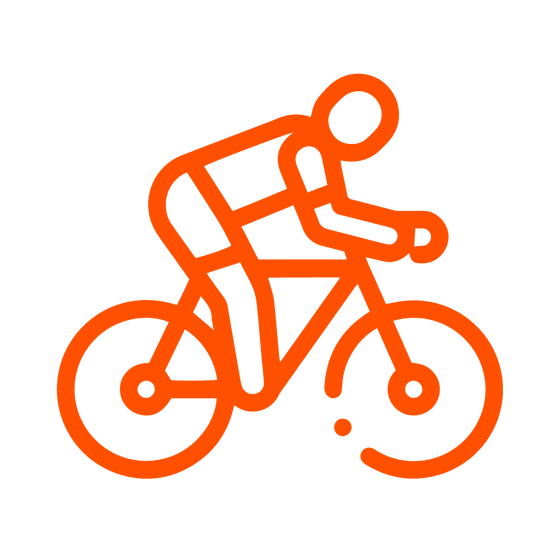 CT Drop-in
Drop-in for $50 + GST
Want to experience our CT class without a commitment?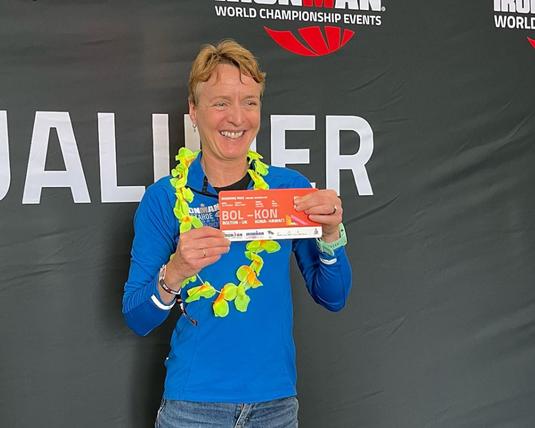 MEET SELINA CAMPBELL
Our senior coach and programs manager. With a scientific background (she holds a PhD in chemistry) and extensive personal racing experience, Selina brings the latest in physiology and exercise performance to each class. As a busy mom of 3, she understands the need for customizing training plans to each client's unique situation.
REFERRAL PROMOTION
Refer a friend to any TCR Cycling Classes and receive a $100 Service Credit. This credit can be used for all assessments, bike fittings, personal training, and altitude. Not redeemable for product or cash.
REFUND POLICY
Deposits for indoor cycling classes are refundable up until 2 weeks prior to the start of the program. No refunds (balance of payment or deposits) are provided once the program has started.
SIGNIFICANT IMPROVEMENTS
Indoor cycling classes and coaching from TCR have enabled me to make significant improvements to my fitness level and achieve my 2019 cycling goals, including week-long road and mountain biking trips. The power-based approach to the cycling classes has allowed me to see improvements throughout the year and also realize where extra work is needed. While the cycling drills are challenging, they really prepared me for riding daily for extended periods on week-long trips.
STRONGER EACH YEAR
TCR has been amazing for my life, both on and off the bike.  The best benefit of TCR is the positive outlet it has created in my life.  In addition to having a better life, I can conclusively state that TCR training has resulted in my power increasing by at least 20% and I am way stronger mentally to suffer when the race gets tough.  I am way stronger now in my early 40s than I have probably been in the last 20 years.  Getting stronger each year is a good thing.   The TCR folks care about your goals, will provide the structure to achieve your goals, and will make training fun.  
BIG IMPROVEMENT
We are on holidays biking. We had a week in Tucson Arizona and now are in the Santa Barbara area. Today we did the "Gibraltar climb". It starts at the ocean and goes up into the hills. It gains about 1000m in about 12 km. It was the biggest gain for distance I have done and I did great thanks to the winter training! So thanks Selina...I sure notice a big improvement.
BIG THANK YOU
Did the Highwood Pass last Friday. Couldn't have done it without your training. I owe you a big thank you. THANK YOU.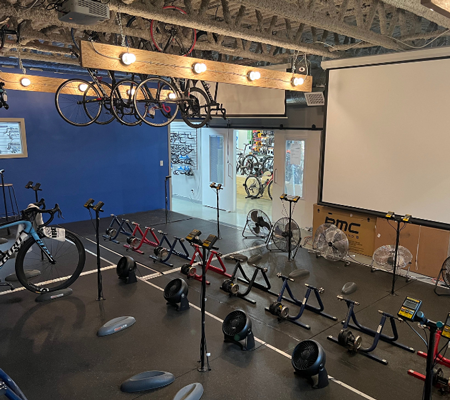 FREQUENTLY ASKED QUESTIONS
I RACE - WILL THIS CLASS CHALLENGE ME ENOUGH?
Oh yes :-) The classes are designed to work and progress your different physiological systems (neuromuscular, VO2 max, threshold, as well as aerobic) and the technology we use means that you can work to your capacity each and every class.